I hope this lesson on "going green", focusing on the three R's of the environment was able to encourage you to help protect and conserve the environment. Lifelong conservation behaviors will being with, reducing, reusing, and recycling. An understanding of these three things will teach you how to save our planet. It is important to know about conserving water, energy, and less waste. Learning about gardening and composting are ways to introduce science learning in the environment through hands-on instructional experiences.





By adopting the four R's in your home, your kids will begin to understand the importance of cutting down on the amount of waste they create. Teaching your kids about environmental initiatives, starting with the four R's, can help them learn lifelong lessons about environmental responsibility.
Here are some ideas for you to become more "green" in your home:

Add recycling bins
Add a composting center
Paint with Low-Voc paint
Replace your cleaning supplies with all natural cleaning solutions
Add a garden to your outdoor area
Take trips to the local farmers market

Powered by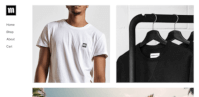 Create your own unique website with customizable templates.