To save the planet, we need to reduce, reuse and recycle, so instead of throwing things away, try to find ways to use them again! For example:

Use refillable containers, like water bottles and soap containers, whenever possible.
Find creative ways to reuse items you might otherwise throw away. For example, find craft projects for used paper towel rolls, linens, boxes, packaging, and/or empty containers. Or donate them to your child's school to use.
Powered by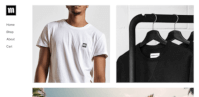 Create your own unique website with customizable templates.